Plantron AB
Founded in 1987, Plantron AB specializes in design consultancy with emphasis on industrial controllers, telecom, automotive and system engineering.
Location
The company is situated near Töcksfors, a small town in the western part of Värmland, Sweden. The E18 motorway runs through the town on its way to Oslo.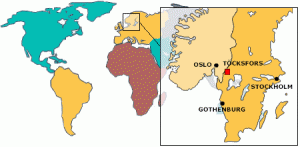 Business idea
Plantron AB is a full-service engineering firm providing services which include system design, hardware design, software engineering and even complete project management.
Contact information
Plantron AB
Trångstad Åsen
672 96 Töcksfors
Sweden
Phone: +46 573 62900
Mobile phone: +46 705 910435
Email:info@plantron.se